AD HOC
A corporate sophisticated look.
When it comes to legal practices, design has to represent precision, clarity, dynamic direction and measurable results. Based on this, shapes and angles are accurate, clear, geometric and strong.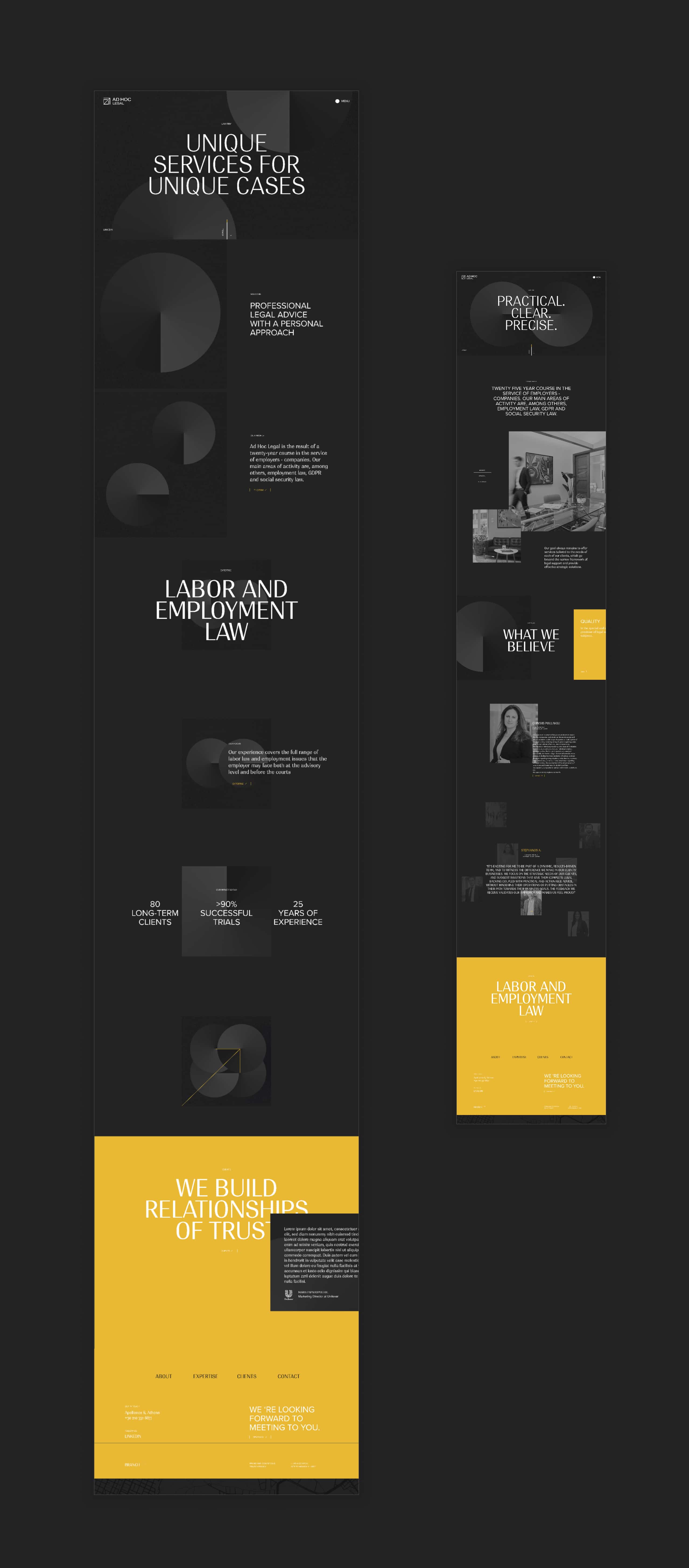 Elegant typography
Elegant animated typography combined with an asymmetrical photography layout, delivers a corporate sophisticated look yet with a strong human sense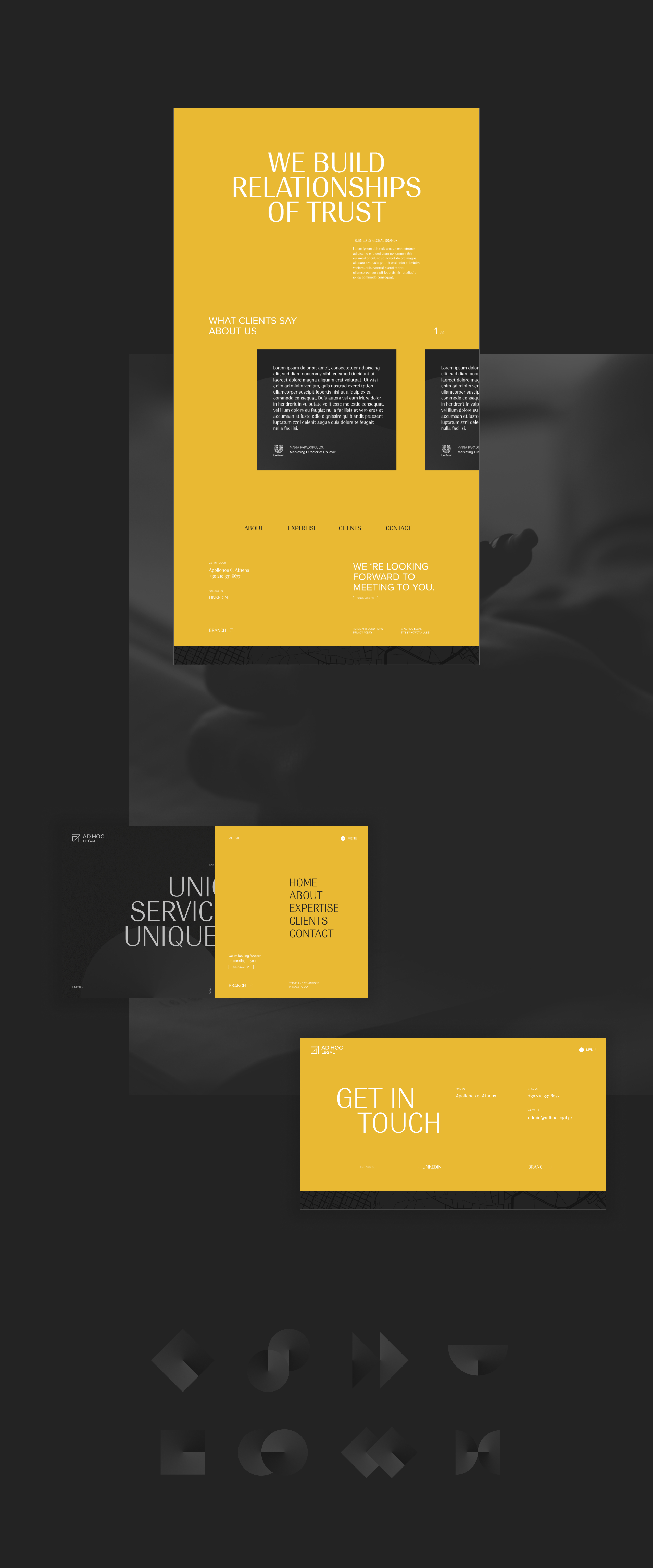 Strength and stability
Geometry in shapes combined with floating animation indicates the strength and the stability of AdHoc Legal in the dynamic and flowing environment of the market industry.